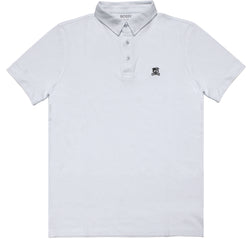 Men's Polo Shirt - Bone White
Premium Style
Each of our styles is designed with inspiration directly from luxury brands and the life of real bulldogs that couldn't give two sh!ts.
Comfortable Go-To Clothes
If we're going to live like bulldogs, we've got to search for absolute comfort like them. You'll never want to wear anything else once once you feel 100% Pima cotton on your back.
The Bulldog Posture
With the unmistakeable face of a bulldog on your chest, you'll walk taller, speak louder and demand only the best for yourself, because you're a bulldog now, no way around it.